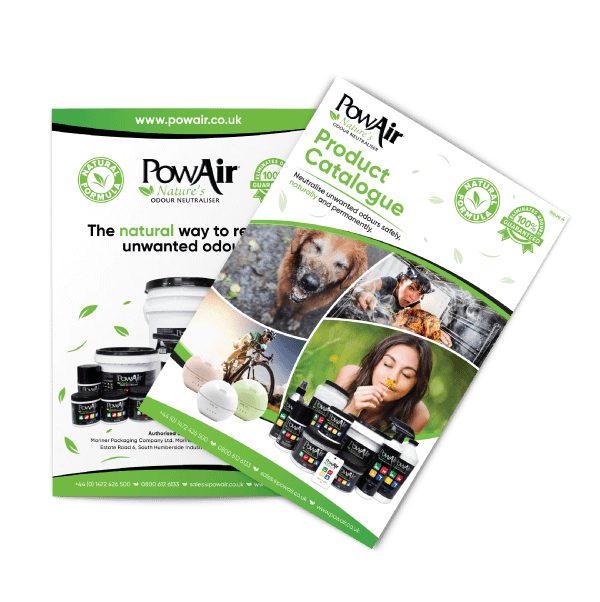 Download the latest PowAir product catalogue, it features all of the PowAir range we have available along with information about the science of our products and the best way to use them!

Made from Natural Essential Oils
PowAir is a series of complex formulas, using all natural essential oil technology, designed to simplify odour control management. Formulated by specialist chemists, PowAir is a unique blend of natural essential oils that combine to give their powerful odour neutralisation capabilities. PowAir attacks, neutralises and destroys a wide spectrum of organic and non-organic odours.
Can't find what you are looking for? Don't worry we will try our best to help. If you need anything just get in touch with us here.